Now that all the New Owls have attended an orientation session, connected with their summer groups, and have "leveled-up" on Digital Orientation, it's time to wrap up the summer with New Owl Welcome!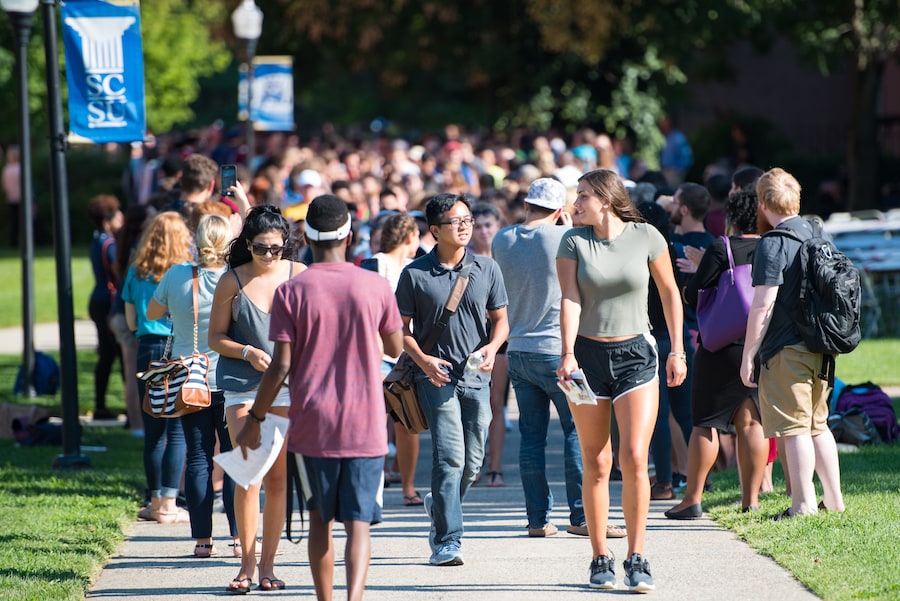 Beginning August 17th, New Owl Welcome is a week-long experience! Through intentional online programming, engaging activities, and meaningful social interactions with your peers and Peer Mentors, students will be ready to enter their first semester as new Owls who know how to find success! 
 
New Owl Welcome will begin virtual programming daily on August 17th. Week long programming will conclude on August 25th with the New Owl Welcome Virtual Finale. All New Owls will conclude the orientation season with this final program! They'll meet their Peer Mentors and their fellow New Owls in their learning communities, and will be able to win some orientation prizes for the last time! 
 
More information will be announced for New Owl Virtual Finale by August 21st.
 
SAVE THE DATES!
New Owl Welcome: August 17th - 24th
New Owl Welcome Virtual Finale: August 25th 4pm - 7pm
First Day of Classes: August 26th