When students enroll in college, parents and families may feel both excited and nervous. The academic challenges, new connections, and development of interests and strengths are an incredible opportunity, and families are also wondering about university housing, food, campus safety, career opportunities and financing this educational experience.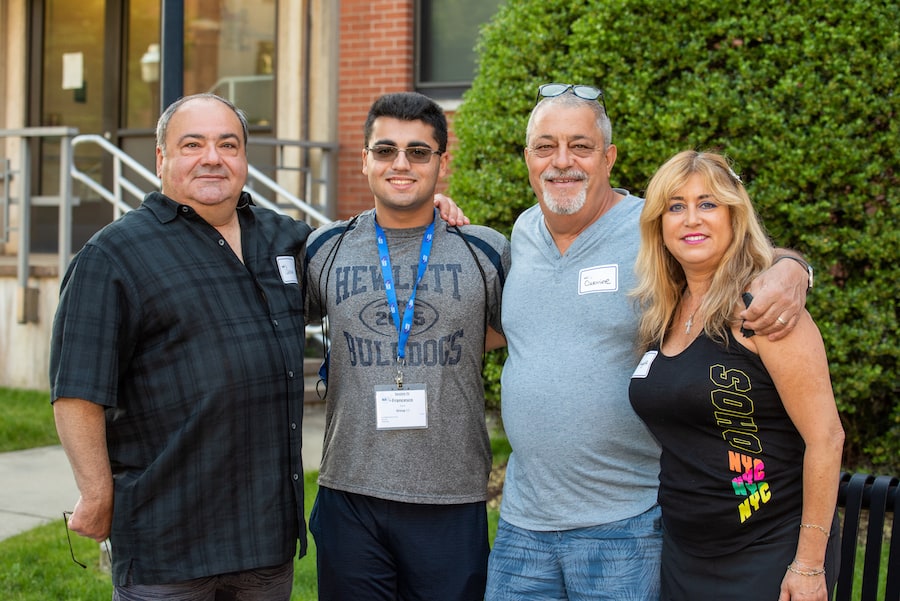 New Student and Family Orientation Schedule and Important Information 2023
Family Orientation occurs on the first day of each new student orientation session, beginning at 8:30 am and concluding at 5 pm. Family Orientation is optional to attend. Please visit the Parent and Family website for information on parent and family engagement.
Summer 2023 Orientation Schedule
Orientation Sessions
Sunday, June 11th - Monday, June 12th
Tuesday, June 20th - Wednesday, June 21st
Thursday, June 22nd - Friday, June 23rd
Monday, June 26th - Tuesday, June 27th
Thursday, June 29th - Friday, June 30th
Program Goals
Learn how to help your students prepare for success in college and beyond. 
Learn more about what it means to be a "college parent."
Be introduced to the valuable resources necessary for student academic, personal, and career success.
Meet other parents/family members and begin to build relationships with your new community.
Parking at Orientation
West Campus Residence Complex is located at 160 Wintergreen Avenue, New Haven, CT 06515. There is ample parking in the West Campus Garage located behind West Campus where you will be directed upon arrival. Please visit this page for directions and additional parking. 
Beyond Orientation
Connect with Southern and learn how Southern supports parents and families through this journey.
Contact Orientation, Transition & Family Engagement for questions about orientation.