When students enroll in college, parents and families may feel both excited and nervous. The academic challenges, new connections, and development of interests and strengths are an incredible opportunity, and families are also wondering about university housing, food, campus safety, career opportunities and financing this educational experience.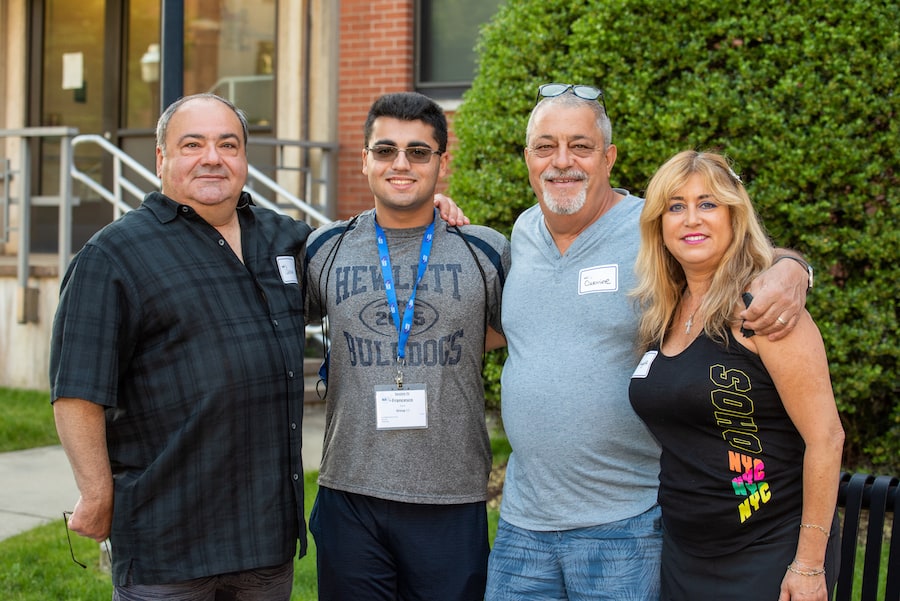 Summer Dates
This summer's Parent/Family Orientation sessions will be held on the first day of each session for first-year students. While Student Orientation will be two days (required), families are encouraged (not required) to attend a one-day orientation. Families and students will check in together and join separate tracks after the opening welcome. The Parent/Family Session will conclude by 5 p.m. We will be posting information on our social media (See Follow Us in the sidebar) and via our Parent/Family email listserv (Parent/Family Email Listserv).
Wednesday, June 15, 2022
Monday, June 20, 2022
Thursday, June 23, 2022
Sunday, June 26, 2022
Wednesday, June 29, 2022
Registration for Parent/Family Registration is incorporated with registration for Student Orientation.
New Student  and Parent/Family Orientation 2022 Schedule
Please note that all of our June sessions have reached capacity. At this time, students should register for the mid-summer session to be held on July 26th. Students who are no longer able to attend their June session should email orientation@southernct.edu to cancel.  
Program Goals
Learn how to help your students prepare for success in college and beyond. 
Learn more about what it means to be a "college parent."
Be introduced to the valuable resources necessary for student academic, personal, and career success.
Meet other parents/family members and begin to build relationships with your new community.
Beyond Orientation
Connect with Southern and learn how Southern supports parents and families through this journey.
Contact Orientation, Transition & Family Engagement for questions about orientation.