Each year the Office of Orientation, Transition, and Family Engagement selects a group of dedicated undergraduate leaders to assist with implementing university orientation programs throughout the year.
The energetic Orientation Ambassador team serves Southern in a number of capacities, including welcoming incoming students and their families to Southern during the summer months and guiding and mentoring students through their orientation, and is committed to helping students with their transition to college life in the first semester and beyond.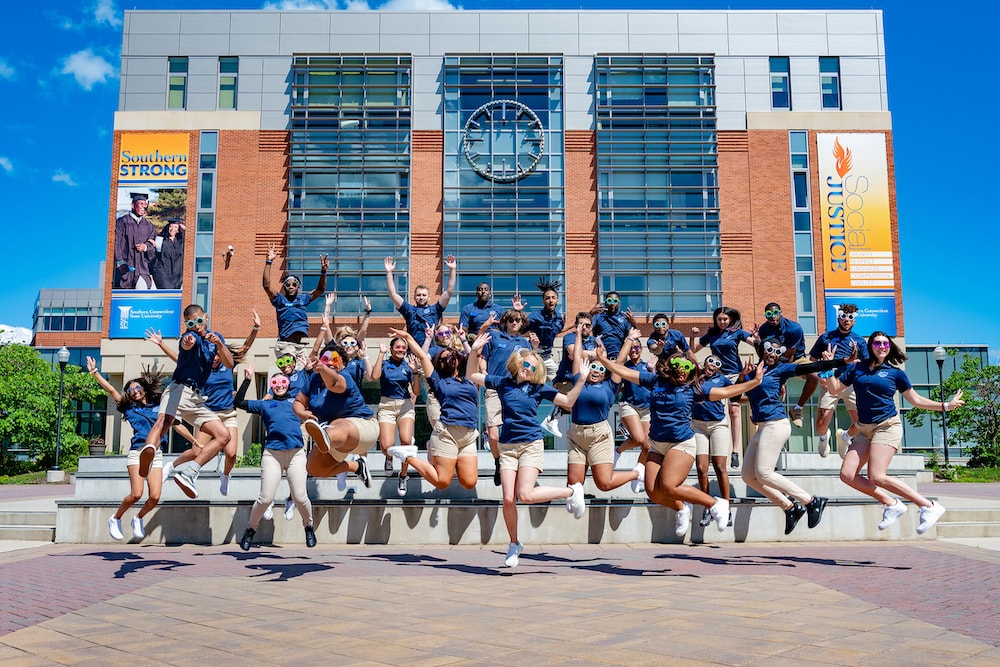 How To Apply
The first step to applying to be an Orientation Ambassador is to attend an OA info session. During this session, you will have the opportunity to learn about the details of being an Orientation Ambassador and ask any questions. You are only required to attend one session, which are scheduled throughout the beginning of the spring semester.
Please complete an Orientation Ambassador application that will be shared with you via email after attending an info session. This email will include all application materials, including the link to the application on Owl Connect as well as the recommendation forms, and the application due date.
These interviews will be about 6 or 7 applicants, the Orientation Coordinators, Graduate Interns, and the Director of the Office of Orientation, Transition, and Family Engagement. This is a time to have conversations about your experiences and speak more in detail about what the position entails.
The Collaborative Orientation and Residence Life Experience (CORE) in an interactive experience for students applying to the Orientation Ambassador or Resident Advisor position.  Make sure to come and be yourself and have a good time. You are only required to attend one (1) session and you may select which time/date in a follow-up form once you complete the application. 
Submit 2 recommendations (no more than 3). One of the recommendations must come from an SCSU faculty or staff member. The recommendation form must be submitted by the recommender directly to the Office of Orientation, Transition, & Family Engagement through a link. Additional details will be provided via email.