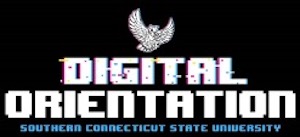 Attending your orientation session was just the beginning of your journey in learning about Southern and how to be a successful Owl. One of the next steps is to visit Digital Orientation! Through Digital Orientation you will begin to learn how to use Blackboard which is the primary learning platform the university utilizes. Digital Orientation allows students to explore the different resources, activities and opportunities available to them at their own pace.
To access Blackboard and Digital Orientation you should:
Log into your MySCSU
Click on Blackboard
Click on Organizations
Click on New Student Orientation Summer 2021
For a video tutorial, click here.
Throughout the summer, you are expected to complete three components in Digital Orientation:
Orientation Wrap-Up, Due August 1st
Community of Care, Due August 1st
Not Anymore, Due mid-August
If you have any questions or difficulty accessing Digital Orientation, please email orientation@southernct.edu or call 203 392 5189.