Welcome to the Office of STEM Innovation and Leadership! We offer internships, STEM Entrepreneurship Opportunities and Professional Development to help you grow as a student and prepare for your future career. We encourage students from all majors and colleges to check out our content!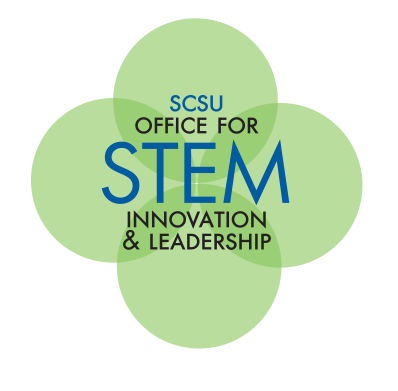 Our office is a connector across many SCSU departments and STEM-related disciplines, other colleges and universities, school districts, government agencies, business corporations, and our communities. Our focus is on building pathways and pipelines to promote learning and innovative problem-solving in STEM-related areas. Our work is guided by our core values and goals.
Check Out Our Summer Research Experiences
Upcoming Events
Materials and Manufacturing Teachers Institute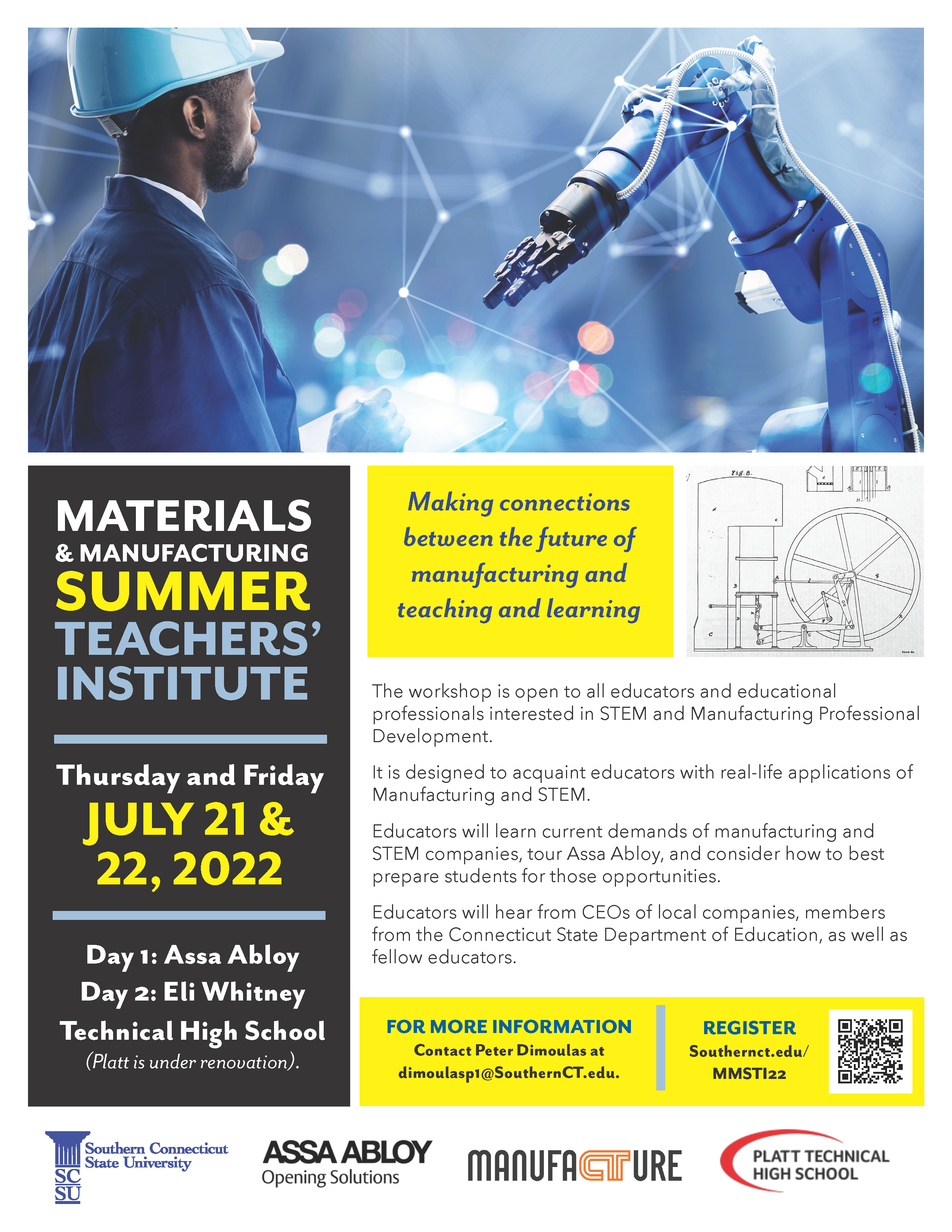 Highlights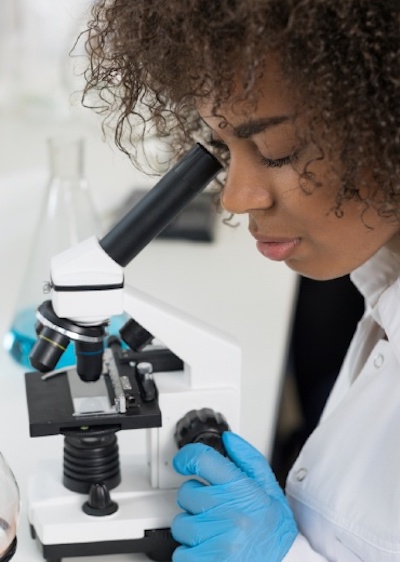 Southern Connecticut State University, The Connecticut State Colleges and Universities, and the Jackson Laboratory invite you to the event, Bioscience Careers Forum CONNECTICUT Shaping the Future of Healthcare: The Role of Innovation in Rapid Technology Development.
Get perspectives from industry leaders.
Learn about exciting career and educational opportunities in bioscience, technology, and related business ventures.
Develop tools for landing a job, and networking skills for professional development.