Welcome to the Office of STEM Innovation and Leadership! We offer internships, STEM Entrepreneurship Opportunities and Professional Development to help you grow as a student and prepare for your future career. We encourage students from all majors and colleges to check out our content!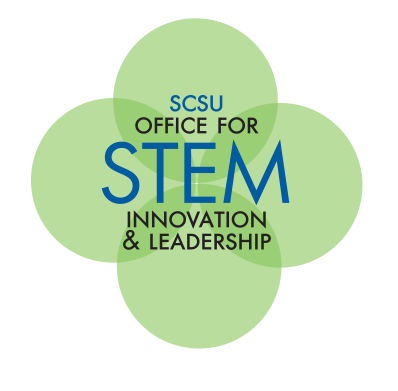 Our office is a connector across many SCSU departments and STEM-related disciplines, other colleges and universities, school districts, government agencies, business corporations, and our communities. Our focus is on building pathways and pipelines to promote learning and innovative problem-solving in STEM-related areas. Our work is guided by our core values and goals.
Upcoming Events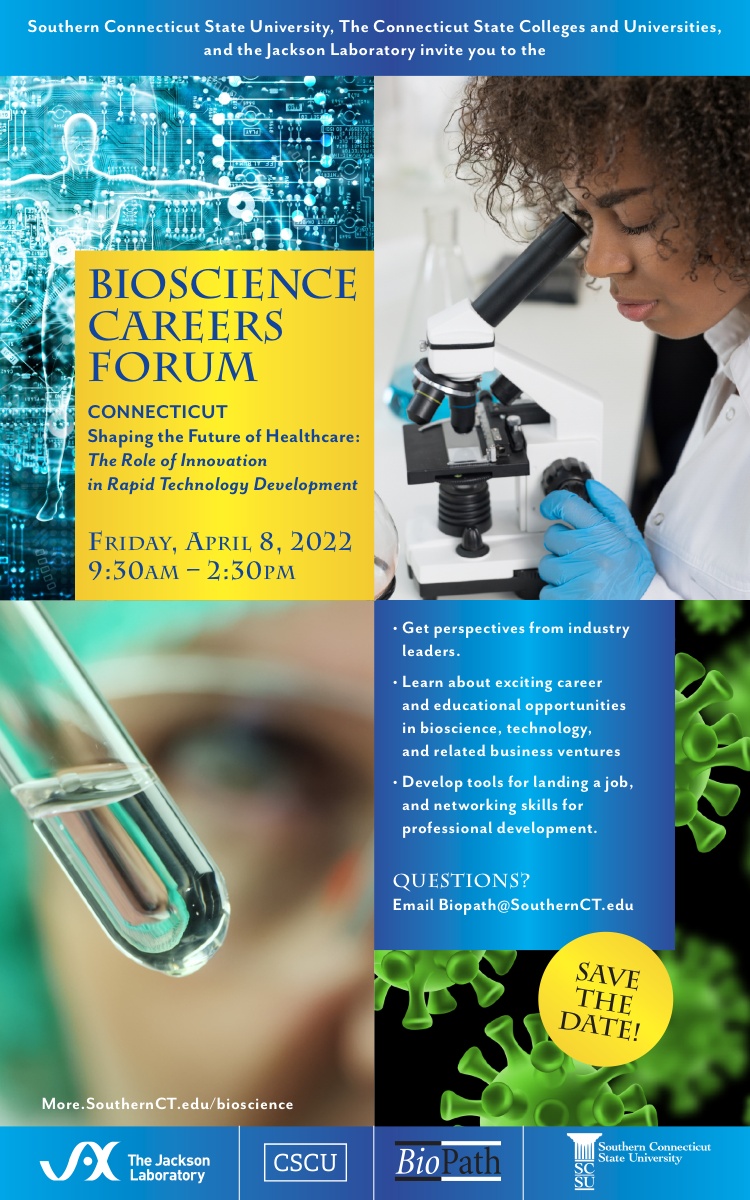 Highlights 
Materials and Manufacturing Teachers Institute- July 22nd and 23rd, 2021
For a PDF version of the program, click here.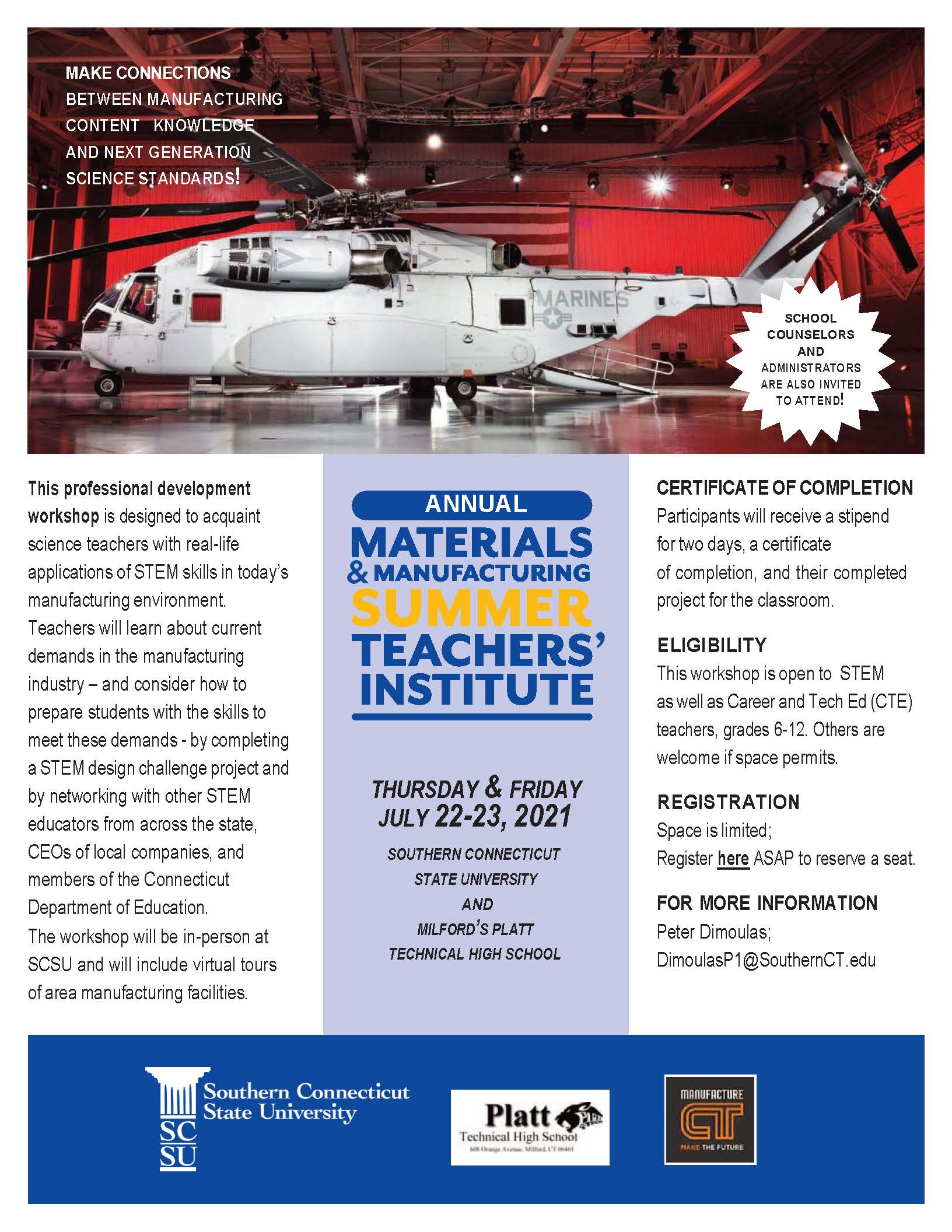 STEM Entrepreneurship Programming