Please bookmark this page to keep posted on latest happenings. If you are interested in adding your event to the calendar, please send an email to stem-ri@southernct.edu.
Upcoming Events that may be of interest to STEM students:
More Information on Annual Events: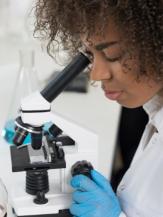 BioPath Jackson Labs Bioscience Career Forum
Southern Connecticut State University, The Connecticut State Colleges and Universities, and the Jackson Laboratory invite you to the event, Bioscience Careers Forum CONNECTICUT Shaping the Future of Healthcare: The Role of Innovation in Rapid Technology Development.
Get perspectives from industry leaders.
Learn about exciting career and educational opportunities in bioscience, technology, and related business ventures.
Develop tools for landing a job, and networking skills for professional development.
Undergraduate Research and Creativity Conference
Undergraduates at any level who have been working on a project over the past year are encouraged to present either a short talk, roundtable discussion, or a poster describing their work. Creative works including art installations, theatrical performances, and music, will also be presented. The day will celebrate the many kinds of research and creative activity that our undergraduates have done this year!
Graduate Research and Creativity Conference
This conference was created to highlight graduate student research, help students gain professional development experience, and to form an interdisciplinary community among SCSU graduate students and faculty. The presentations highlighted in this conference demonstrate the diverse scope of subjects engaged by students from many disciplines.
Materials and Manufacturing Summer Teacher's Institute 
This professional development workshop is designed to acquaint teachers with real-life applications of STEM skills in today's manufacturing environment.
Teachers will learn about current demands in the manufacturing industry – and consider how to prepare students with the skills to meet these demands - by networking with other STEM educators from across the state, CEOs of local companies, and members of the Connecticut Department of Education.
The workshop will be in-person at SCSU and will include virtual tours of area manufacturing facilities, including Assa Abloy.
Coffee Break Series Guest Speaker: Katelyn Grey of Drew Marine 

February 24, 2022 | 12-1 pm 
Join Katelyn, an SCSU alumni, as she speaks about her work as VP of Research and Development at Drew Marine

STEM Trivia with a Librarian 


March 2, 2022 | 12pm-1 pm 

Meet the Global Entrepreneurship Master of Engineering Student Peter Goggins 


Thursday, March 3, 2022 | 12:30-1:30 pm 
Join Peter as he discusses his work as a graduate student and shares insights about tools for success as a STEM Entrepreneur. 

Application Deadline: Pfizer's Summer Growth Internship Experience 


Friday, March 4, 2022 
Paid internships available. 
Students from underrepresented racial/ethnic backgrounds are strongly encouraged to apply. 

Materials and Manufacturing Summer Teacher's Institute


Thursday, July 21 - Friday, July 22, 2022
A professional development workshop designed to acquaint teachers with the real-life application of STEM skills in today's manufacturing environ

Career Fair

Wednesday, October 19, 2022|11:00 am - 2:00 pm 

Meet with prospective employers, both on-ground and online. All majors and class level are encouraged to attend.

EvolveImmune Therapeutics 

Friday, November 18, 2022 |9:00 am - 1:30 pm l EvolveImmune Therapeutics   
See their lab in-action and meet with scientists and professionals, with time Q&A plus lunch 

Faculty Research Tapas 

Monday, November 21, 2022 |4:30 pm - 7:30 pm l ASC Theater  
A taste of scholarship and creative activity across the disciplines

Meat and Greet 

Thursday, December 8, 2022 |12:30 pm - 2:30 pm l ASC    
Stop on by the Adanti Student Center, and partake in our hangout & networking event! There will be food provided alongside with a casual environment to meet members of the BioPath staff and students within STEM and STEM adjacent fields.