Ken'Nia Threatt
New Haven Promise Scholar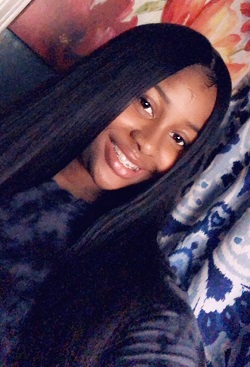 I am a first generation student and beyond grateful to graduate with a Bachelor of Science in Public Health. My journey at Southern has been life changing. This time has allowed me to explore and develop into the woman I am today. At Southern I have studied abroad in Bermuda, lived on campus, became a commuter, a member of the NAACP and so much more! I will like to thank all my friends and family who have supported me within the last four years. I had the opportunity to land an internship during my final semester at Yale New-Haven Health which has exposed to me to my future career. I look forward to becoming the next healthcare administrator.
#FIRSTGENOWLS    #FLYINFOUR
Angelica Castro
New Haven Promise Scholar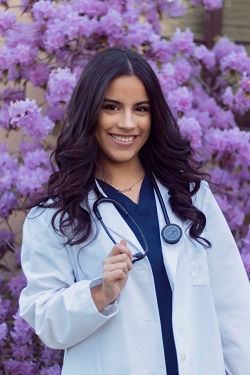 I came to SCSU to pursue my dreams of becoming a nurse and the time has come to finally live my dream! This past year, I was President of SCSU Multicultural Health Leaders, and gathered leaders of all majors and races to come together to not only learn how to better themselves, but better our community. I couldn't have gotten to where I am today without my loving parents. Of course, a huge thank you to New Haven Promise who believed in me from the start! "I Can Do All Things Through Christ Who Strengthens Me." (Philippians 4:13)
#FIRSTGENOWLS
Rayleen Paret
New Haven Promise Scholar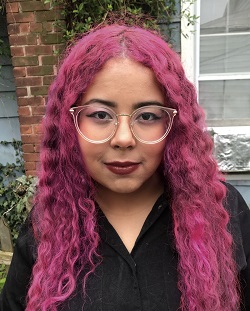 My name is Rayleen Paret., I majored in Computer Information Systems here at SCSU. I spent much of my undergraduate career as a CSC Supplemental Instruction Leader and Tutor at the Academic Success Center. In the summer of 2019, I interned at Yale Information Technology Services (ITS) as a Software Engineer. Following graduation, I will return back to ITS as a full-time employee working in Application Development.
I want to give a special thanks to my family, the Yale ITS team, New Haven Promise, and many more. I am truly grateful for all of the support and opportunities.
#FIRSTGENOWLS    #FLYINFOUR
Kevin Miranda
SEOP & New Haven Promise Scholar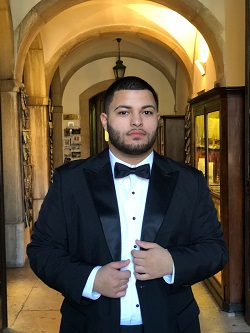 My name is Kevin Miranda and I am an SEOP and New Haven Promise Scholar. I am thankful for the 4 years at SCSU where I was able to experience many opportunities, build relationships with professors and classmates, and grow as a person. One of my biggest highlights at SCSU was joining the University Choir and traveling to Portugal for Spring Break 2018. Overall, my time at SCSU will be one to remember. Special shoutout to my parents, family and close friends who have been my biggest support system. I am proud to be a first- generation graduate.
#FIRSTGENOWLS    #FLYINFOUR
Shakaya Wolcott
SEOP Scholar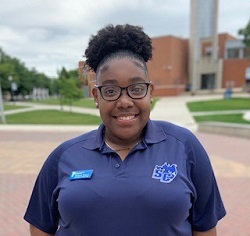 Shakaya Walcott is a graduating senior Social Work major at Southern Connecticut State University. She is an SEOP student who went through the program in the summer of 2016. Since then, she has become very involved on campus in several leadership positions such as being an SEOP Peer Mentor, Resident Advisor, Orientation Ambassador, Peer Academic Success Coach, and President of the Sigma Gamma chapter of Sigma Gamma Rho Sorority, Incorporated. She is planning to continue her education at Syracuse University in the Higher Education program this upcoming fall.
Alexandria Abbagnaro
New Haven Promise Scholar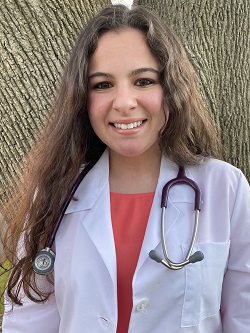 Alexandria, grew at Southern socially by living on campus for two and a half years as well as academically within the Nursing department. She is grateful for the opportunities she has received over that past four years. She wants to send a special thank you to her family and her faculty advisor, Dr. Maria Krol. She is looking forward to becoming a registered nurse in the near future.
#FLYINFOUR
Pamella Madrigal
SEOP Scholar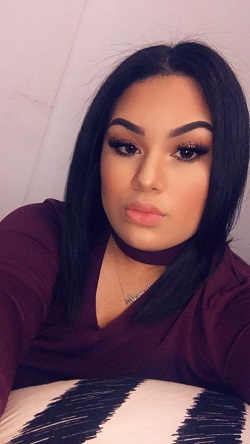 Southern has definitely helped me grow as a person. I am much more Independent. I am not scared to fall down because I always find a way to get back on top. I am not scared to take risks anymore.
Shout out to my parents and brother for having my back and my two favorite professors, Luisa Piemontese and Jesse Gleason for always believing in me and never letting me fail. Staring my career as a high school Spanish teacher and also attend graduate school in the fall.
#FLYINFOUR
Joshua Garcia
SEOP Scholar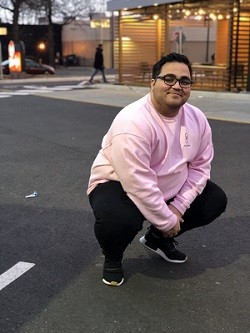 One way I grew up at Southern is that I was very childish when I first started. I did not care about what I say to people nor did I care about what I did to them. I was very rude and mean. Over the years and working with kids, I learned to care about others and how they feel. I think before I speak, and I ensure that I am not hurting anyone's feelings. I know I can be rude and mean to some people but I am still trying my best to grow. I want to shout out LGBTQIA+ Prism and Jumpstart. I am looking forward to sleeping for more than 4 hours and having a normal 8-5 work schedule.
#FLYINFOUR
Utsavi Patel
New Haven Promise Scholar
Southern has given me a platform to find and better myself. I have a new perspective and approach to the problems that I encounter. Without the knowledge from my classes and advice from my peers, I don't think I would be where I am today. I would like to thank New Haven Promise for providing so much support to not only me but all other New Haven Promise students. I want to thank all my friends and family for always having faith in me. Last but not the least, I would like to thank Southern for giving some of the best years of my life!
Olympia Desteny Thompson
SEOP Scholar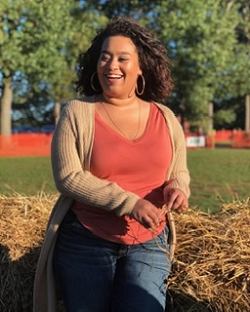 I grew at Southern by holding positions such as Hall Council E-Board member, Desk attendant, and Resident Advisor I was able to create new relationships and grow because of these leadership positions throughout my time at SCSU. I want to shout out the UAP faculty and staff if i wasn't given another opportunity i wouldn't have been able to create my SCSU memories. I am truly grateful and will forever be proud of being apart of the SEOP program. I am hoping continue my education for my MBA after a gap year!
#FIRSTGENOWLS    #FLYINFOUR
Richard Murray
SEOP Scholar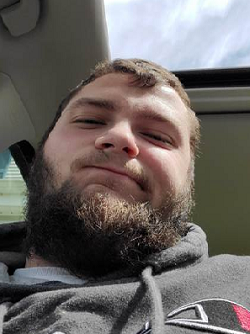 My name is Richard Murray and I'm a graduating senior Communication major and Media Studies minor at Southern Connecticut State University. I attended the SEOP in the summer of 2016. This program gave me so much support and created a multitude of opportunities for me. SEOP also gave me the "extra push" I needed to reach my full potential. After graduating, I am looking forward to working in film and television about cars and automobiles.
#FLYINFOUR    #fullsend
Claudia Roach
SEOP Scholar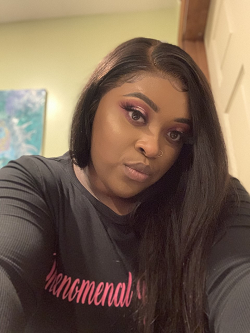 My name is Claudia and I started out as a student in the SEOP Program and it was a long journey. The staff at SEOP helped me grow as a person and helped me figure out what is the next step in life. I am Proud to say I am a Graduate with my bachelor degree in IDS and Minors in School Health Education and Public Health. Throughout my journey Southern helped me get in tuned with my career. My time at southern I was able to join clubs and meet new people on campus as well as grow as a woman. I would like to thank everyone who played a part in helping me get through these past couple of years in college. I would like to especially give a big thanks to my mom who pushed me through it all. I will continue to expand my own business as well as stay working in the DCF field.