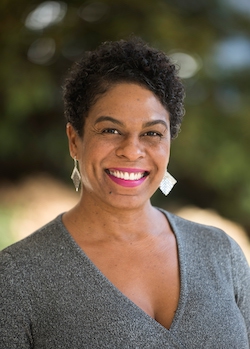 Dawn Stanton
Director
Stantond2@southernct.edu
(203) 392-6814
  
Dawn Stanton is the Director of University Access Programs (UAP). She came to Southern as a student in the Southern Educational Opportunity Program (SEOP) summer academy in 1986, which became a life-changing experience that shaped her values and belief in her ability to thrive academically in college. During her time as a Southern student, Dawn was a member of the women's track team competing in short sprints, long jump, and triple jump and becoming a 5-time All American. She was also a Resident Advisor for two years in Wilkinson Hall, which was the spark for her passion for helping college students succeed.
Dawn has worked in residence life, student center management, student involvement and leadership, and access programs. After 30 years of experience promoting student achievement, she has come full-circle in her role as director of UAP. She appreciates the importance of access programs that serve and create opportunities for promising students in post-secondary education. Dawn cares deeply about students and is committed to helping them persist and graduate. She values academic accomplishment and believes in the power of education to improve social mobility. Dawn is a proud alumnus of SCSU, having earned a Bachelor's in Communication (1990) and a Master's in Business Economics (1998). She was inducted into the SCSU Athletic Hall of Fame in 2018 for her accomplishments in track and field. She lives in Hamden, Connecticut and has two children in college who followed in her footsteps as student-athletes. 
---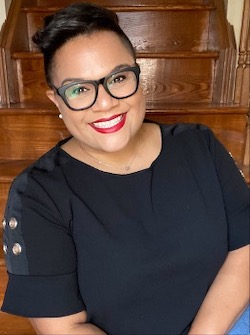 Maribel Sanchez
Associate Director
sanchezm27@southernct.edu
(203) 392-6850
  
Maribel Sanchez is the Associate Director of University Access Programs (UAP). She is a first-generation student who earned her Bachelor's degree in Sociology and her Master's degree in Organizational Management and Leadership, both from Eastern Connecticut State University. She earned her undergraduate admission to Eastern through a summer bridge program just like the Southern Educational Opportunity Program (SEOP) called Summer Transition to Eastern Program (STEP/CAP). She is forever grateful for the STEP/CAP program because it provided her with the support that was necessary for her to persist on to college and ultimately graduate. Maribel began her career in higher education at the University of Connecticut - Storrs where she was a TRiO Coordinator, promoting equal access to higher education for Pell eligible students for nearly 11 years. She then came full circle to pursue an opportunity at Eastern Connecticut State University within the department of Opportunity Programs, working directly with the STEP/CAP program and its many other opportunity programs. It was truly an amazing experience to be able to work directly with the program that had such an immeasurable impact on her academic career and ultimately her professional career. 
Maribel is a native of Hartford, CT but currently resides in Vernon, CT. She is the proud mom of two daughters, one who is currently attending Central Connecticut State University and the other who is in elementary school. Some of her personal passions are running and being active but also fighting for Women's access to reproductive health, LGBTQI rights and immigrant rights.  
---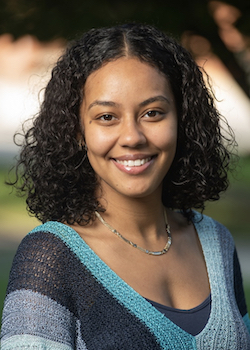 Niasia Mercado-Walters
Assistant Director of University Access Programs (UAP)
Mercadon1@southernct.edu
(203) 392-6888
  
Niasia Mercado-Walters is the Assistant Director of University Access Programs (UAP). She is an alumnus of Southern. As a student, she was a New Haven Promise and Gear-UP Scholar. Niasia is a first-generation college student who graduated from Southern with her bachelor's degree in Public Health. She went on to earn an M.S in Counseling Education with a specialization in Student Development in Higher Education from Central Connecticut State University.
Niasia is committed to holistic approaches that support college student development, using mindfulness communication and stress management strategies. Niasia carries a passion for assisting students in navigating their college experiences, specifically as it pertains to access and barriers to their success. Niasia has a desire to create a sense of community and belonging for Southern students, specifically by providing mentorship and inclusive community programming. Niasia sees herself as a lifetime learner and educator. Beyond her career, she is a wife, a mother, a daughter, a sister, and a friend who enjoys reading books, listening to music, cooking, and most of all she loves family time.
---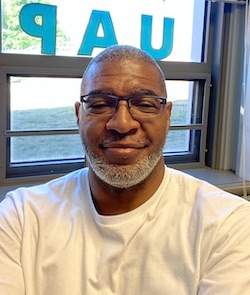 Oscar Clark
Secretary
clarko1@southernct.edu
(203) 392-6814
   
Oscar Clark has worked at Southern Connecticut State University since 1997. During that time, he has worked primarily within Student Services. Oscar began his career in the Registrar's Office. It is where he found his passion for helping students succeed. No matter the job he has transitioned to, his focus has always been on assisting students in achieving their success over the years. 
Oscar has now found the ultimate place to help students within the University Access Programs. He provides administrative support for the student body, UAP Staff, and other administrative personnel. He does that while helping UAP students find all the resources, whether academic or non-academic, on-campus and off-campus support services they need to succeed here at SCSU.
---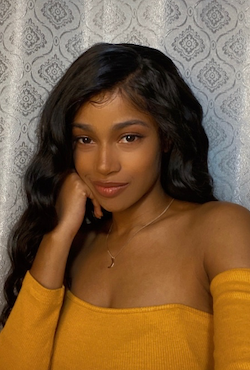 Rosenine Saint-Val
Graduate Intern/Advocate (Underclassmen)
saintvalr1@southernct.edu
(203) 392-6889
  
Rosenine Saint-Val is a UAP Graduate Intern and Advocate. She was born in Bridgeport, CT, and comes from a Haitian background. Rosenine is a First-Generation college student and a recent Alumna of Southern Connecticut State University. While there she earned her Bachelor's degree in Psychology. Her undergraduate admission to Southern was gained through the TAP-transfer ticket program from Housatonic Community College. She was also the two-time recipient of the Housatonic Community college Foundation Scholarship award. The Tap-transfer program allowed her the support needed to navigate college and thrive academically. During her undergrad at Southern, Rosenine was an active member of multiple organizations on campus. This included the Black Student Union (BSU), Caribbean Student Association (CSA), Office of Student Involvement (OSI), and Multicultural Center (MCC). During her time with CSA Rosenine held leadership positions such as President, Secretary, and now current Graduate Advisor of the club. Rosenine believes that being a part of the organizations on Southern's campus helped her improve academics, cultural awareness, and professionalism, which increased her confidence and sharpened her leadership skills.
Rosenine is pursuing her Master's degree in Marriage and Family Therapy at SCSU. As a UAP Advocate, she believes her involvement in various student organizations on campus enabled her to gain confidence in herself as a leader and advocate for underrepresented students of color. She is determined to ensure that each student receives quality care and equal opportunities to advance academically.
---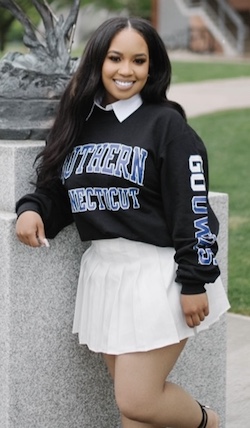 Keyaira Louis-Fin
Graduate Intern/Advocate (Underclassmen) 
louisfink2@southernct.edu
(203) 392-6817
  
Keyaira Louis-Fin is a UAP Graduate Intern. She is a first-generation student and a graduate of SCSU in 2022 and received her Bachelor's in Early Childhood Education and graduated Cum Laude. She is currently pursuing a master's degree in Marriage and Family Therapy at SCSU. Keyaira was a transfer student from Hampton University in Virginia and transferred to Southern in 2018. When Keyaira came to Southern, she began to explore all that Southern has to offer its students and started to become involved in Student Leadership positions. During her undergraduate years, she served as a Resident Advisor, Senior Resident Advisor, Desk Attendant, Resident Life Assistant, and Transfer Student Assistant.
Keyaira's involvement in student leader positions has allowed her to grow both socially and professionally and has taught her to be a strong advocate for not only herself, but for others as well, to provide students with the best experience here at Southern. Her goal as an intern in the UAP office is to guide others in a direction of success, including first-generation students, black students, students of color, and any underrepresented student who may not know all the options out there for them. She is determined to help students achieve their goals and push students to find their place at Southern.
---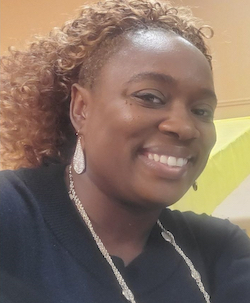 Sasha Benjamin
Advocate (upper-class)
benjamins1@southernct.edu
(203) 392-6816
   
Sasha Benjamin is a UAP Advocate. She is an alumnus of Southern, where she received her B.S 03' in Biology and M.S 17' in Clinical Mental Health Counseling. Sasha was raised in New York City. As an advocate, Sasha tries to provide the best support on and off campus to the students of color who have experienced challenges that may result in an academic probation/warning. Sasha makes herself available to her students and families as well. Her goal is to educate students about their resources, but she also extends her support to educate families.
Sasha's very passionate about each student's well-being but as well as their mental health and wellness. She is determined to help each student achieve their goals and to gain knowledge of how to speak up on their behalf. Beyond being and advocate she's a mom, sister, daughter, aunt and a friend who enjoys coaching track and field and helping others.
---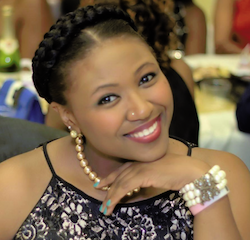 Dominique Burrell
PASS Program Coordinator
burrelld1@southernct.edu
(203) 392-8378
   
Dominique Burrell is the PASS Coordinator for the UAP-PASS Program.  Born and raised in New Haven, CT, where she attended NHPS and competed in Track and Field.  Dominique obtained her B.A. in Liberal Studies (minors: Public Health, School Health, and Exercise Science) with the help of attending SCSU's Southern Educational Opportunity Program (SEOP) and an M.S. in Human Services Therapeutic Recreation. While at SCSU, Dominique participated in many organizations such as Women's Track and Field, CONNCAP, BSU, Senior Advisor, and was a Residence Advisor just to name a few. Dominique's engagement in these organizations sparked her ability to help others understand their own journey toward success.  Prior to working as a PASS Coordinator Dominique serves as a Life coach, Counselor, Advocate, and Therapeutic Recreation Director.
Dominique's goal in her role as PASS Coordinator is to create a space for students to be seen and recognize that different paths can still lead to success. This goal will be obtained through holistic approaches and programming that provides resources and authentic connections. Beyond being an advocate she's a wife, mom, sister, daughter, aunt, and friend who enjoys sports, movies, laughing, and helping others.  
    
---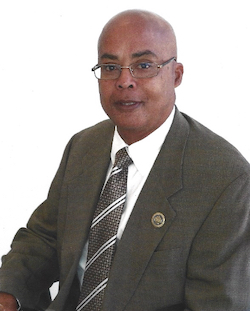 Tony Carberry
PASS Advocate
carberryj1@southernct.edu
203-392-7216
  
Joseph Anthony Carberry, better known as, Tony Carberry is often heard to say that "I don't have any identity….I am known as either Dr. Belinda Carberry's husband or Tobe's dad or Tobin's dad or even now as Tobe Jr's granddaddy"! However truth be told, Tony has been working very hard in the background building a strong solidified and successful family while contributing to our community. Born and raised in the inner-city of Baltimore, MD during turbulent times, Tony met his to be bride, Belinda, while serving newspapers to her father, Mr. Wallace (Granddaddy).   He and his young family were relocated to New Haven CT by the Gulf Oil Co, whereupon he counseled service station dealers and was responsible for petroleum product sales at all Gulf Oil service stations from New Haven east to Rhode Island and west to New York. Tony is a proud community servant. He is an active member of the New Haven Knickerbockers Golf Club, Financial Secretary and Treasurer of New Haven's Improved Benevolent and Protective Order of Elks of the World- East Rock Lodge,  a member of Alpha Phi Alpha Fraternity Inc.-Eta Alpha Lambda Chapter,  a member of Widow Sons-Prince Hall Masons, past Men's Network Chair and Deacon of Dixwell Congregational United Church of Christ, past Deacon of Church of The Redeemer United Church of Christ and past Trustee and Scholarship Committee member of Varick Memorial African Methodist Episcopal Zion Church. Tony currently is the Director of Enrollment Management at Gateway Community College where he has assisted many New Haven students' transition into higher education. He has been championing higher education for many years since his transition from corporate management to managing college admissions at the University of New Haven, Central Connecticut State University and now Gateway. Many will recall Tony passionately competing basketball at various New Haven and West Haven courts or tennis at Edgewood park and Bowen field courts. He has over the past couple of years developed a passion for golf. However his greatest satisfaction is watching his sons Tobe coach division one college basketball and Tobin compete professional basketball overseas. He now has a rising grandson Tobe Jr. competing in various basketball leagues and a newborn grandson Tobin Jr. on the way. 
Tony desires that we all remember to actively seek out someone to mentor, assist and bring along to be a successful contributor to our community.
    
---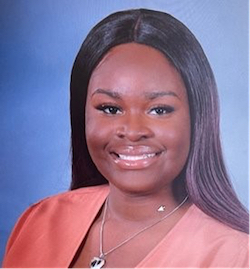 Khaiesha Robinson
ConnCAP Graduate Assistant
robinsonk39@southernct.edu 
203-392-5207
  
Khaiesha Robinson is UAP's Graduate Assistant for ConnCAP Program. As a high school student, she was a Yale-Bridgeport Gear Up scholar.  She is a first-generation student who earned her bachelor's degree in Human Development and Family Science from the University of Connecticut May 2021. She is currently pursuing a Master's in Social Work at SCSU. Her undergraduate journey started with a summer bridge program just like the Southern Educational Opportunity Program (SEOP) called Student Support Services (SSS).  Being a part of UConn's SSS program opened her up to opportunities and resources that enhance her undergraduate experiences. She was a Peer Mentor to first gen freshman during the academic years, found creative ways during the summer to help students transition into college, and even study abroad in Croatia. She also spent three years volunteering with Jumpstart Americorps, an organization that help bridge the literacy gap in preschoolers. 
Joining the SCSU family, she is excited to work with high school students in the ConnCAP program achieve their goal of successfully completing high school and preparing for college. Khaiesha hope to plant seeds that will help the students discover a new part of themselves through social and emotional engagements.  She is excited to get started and looking forward to watching each student bloom into greatness. Khaiesha also love to spend time with loved ones and listening to a good playlist/podcast.   
---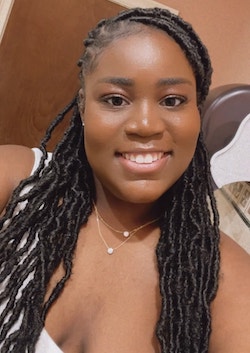 Ashley Maxelix
PASS Advocate
  
Ashley Maxelix is a PASS advocate. She is a first-generation student and an alumnus of Southern, where she received her Bachelor of Science in Sociology in 2021.  She is currently studying for her LSAT exam to attend Law school in 2024. During her undergraduate she served as a Resident Advisor, Desk Attendant, Orientation Ambassador, Success Navigator, Representative at Large for Student Government Association, and held several leadership positions within her Sorority Zeta Phi Beta Sorority, Incorporated. Psi Omicron chapter here on campus.
In the role as PASS Advocate, Ashley is eager to create an environment where students begin learning the skill of advocating for themselves alongside their support team from the UAP department.