Dawn Stanton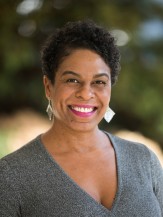 Dawn Stanton is the Director of University Access Programs (UAP). She came to Southern as a student in the Southern Educational Opportunity Program (SEOP) summer academy in 1986, which became a life-changing experience that shaped her values and belief in her ability to thrive academically in college. During her time as a Southern student, Dawn was a member of the women's track team competing in short sprints, long jump, and triple jump and becoming a 5-time All American. She was also a Resident Advisor for two years in Wilkinson Hall, which was the spark for her passion for helping college students succeed.
Dawn has worked in residence life, student center management, student involvement and leadership, and access programs. After 30 years of experience promoting student achievement, she has come full-circle in her role as director of UAP. She appreciates the importance of access programs that serve and create opportunities for promising students in post-secondary education. Dawn cares deeply about students and is committed to helping them persist and graduate. She values academic accomplishment and believes in the power of education to improve social mobility. Dawn is a proud alumnus of SCSU, having earned a Bachelor's in Communication (1990) and a Master's in Business Economics (1998). She was inducted into the SCSU Athletic Hall of Fame in 2018 for her accomplishments in track and field. She lives in Hamden, Connecticut and has two children in college who followed in her footsteps as student-athletes. 
Email: stantond2@southernct.edu | Phone: (203) 392-6812
Ankur Kumar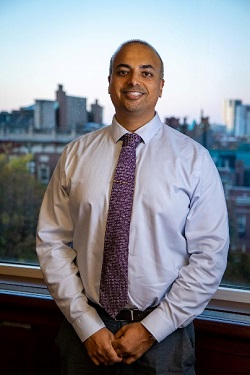 Ankur Kumar is the Associate Director of UAP.  He was born and raised in Los Angeles, CA, and like many students, he is a proud first-generation student.  Through hardships as a younger man navigating higher education, he climbed uphill and found his identity as a disciplined, hard-working, earnest person who is creative and altruistic. Those experiences became his strengths.  As he gained confidence from academic successes, he became more outgoing, finding mentors more experienced than himself, and checking out campus resources even if he didn't fully understand their utility or purpose at the time.  Academic achievement shaped his character and opened doors for him: in his career, for his family, sense of happiness, and strength of his network.  He believes you will experience similar impacts with us in UAP at Southern. He considers his work to be a calling and not just a job.  He earned his B.A. in Political Science at UCLA.  He worked through his 20s in different industries that built his work ethic, ability to bounce back, and emotional intelligence.  Those years motivated him to be intentional about his future in an intrinsically meaningful career.  He found his way in education! He was a straight-A student when he earned his master's degree in Higher Education Counseling at USC.  Since 2009, he advised students, created, and progressed student success programs at colleges in CA, NY, MA, and now CT.  Hip hop is his preferred musical genre. He likes house, r&b, Desi, and 90s alt-rock too.  Aside from working with students, he likes to work out, cook, detail his car, try new pizza, and self-improve with books and new experiences with family.
Email: kumara3@southernct.edu | Phone: (203) 392-6850
Niasia Mercado-Walters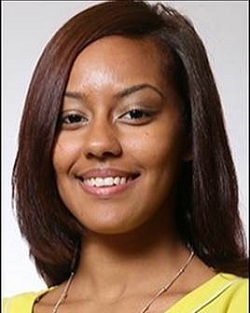 Niasia Mercado-Walters is a UAP Advocate and the Coordinator of PASS ( Promoting Academically Successful Students). She is an alumnus Southern. As a student, she was a New Haven Promise and Gear-UP Scholar. Niasia was a first-generation college student and graduated in May 2015 with a bachelor's degree in Public Health. She went on to earn an M.S in Counseling Education with a specialization in Student Development in Higher Education from Central Connecticut State University in May 2019. As an advocate, she provides additional support to students of color who have experienced challenges that resulted in academic probation/warning. Niasia believes in promoting student success through a holistic approach by counseling students in all aspects of their lives. She sees herself as a lifetime learner and educator. Beyond her career, she is a wife, a mother, a daughter, a sister, and a friend who enjoys reading books, listening to music, cooking, and most of all she loves family time.
Email: mercadon1@southernct.edu | Phone: (203) 392-6888
Gabriela Vazquez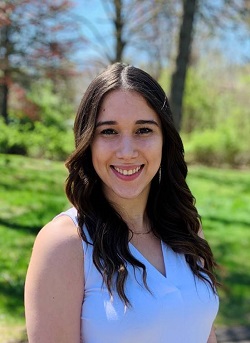 Gabriela Vazquez is a UAP Graduate Intern. She is a first-generation student, and she was born and raised in Puerto Rico. Her outstanding performance in the athletics and her academics allowed her the opportunity to obtain her undergraduate degree at Southern Connecticut State University. Currently, she is pursuing a Master's in Business Administration in Finance. Throughout her four years at Southern she has been involved in multiple organizations and leadership roles that had a great impact on her college experience. She was a team player for the Southern NCAA Volleyball team, a Peer Mentor, a Programs Council member, a Resident Advisor, and graduated as an honors student.
Her involvement within Residence Life allowed her the opportunity to develop a strong interest in higher education. In addition, she hopes to represent the Hispanic community in colleges and fulfill the need for bilingual staff to better assist students. Her goal as a UAP Advocate is to inspire students from underrepresented communities and help them understand that they can do anything they put their minds to. She wants to help students who are determined to achieve their goals and take full advantage of all the opportunities that Southern offers.
Email: vazquezg2@southernct.edu | Phone: (203) 392-6817
Cheri Brooks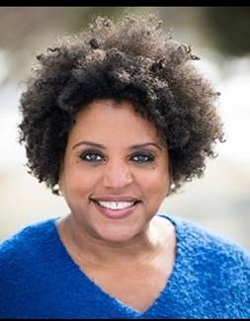 Cheri Brooks joined Southern Connecticut State University in August 2018 as a student advocate.  She serves as a success coach for students in UAP during their time at Southern. As an advocate, she meets with students weekly during the summer program to promote a healthy start to their first-year experience. With each semester, she supports students by meeting regularly to help them navigate the university, provide resources for academic success, and manage personal challenges. Her goal is to increase the retention and academic success of first-generation and underrepresented students.
Cheri is a graduate of Purdue University with thirty years of professional sales experience, including extensive leadership experience within various professional and social organizations. She has logged countless hours of volunteerism and mentorship within the Greater New Haven Community.
Email: brooksc19@southernct.edu | Phone: (203) 392-6819
Kyle Augustine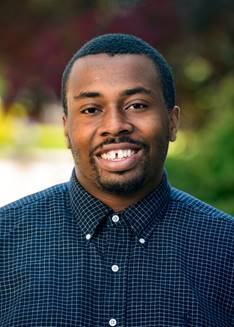 Kyle Augustine is a UAP Graduate Intern. He is a first-generation student of the 2013 Southern Education Opportunity Program (SEOP) and a graduate of SCSU in 2019. He is currently pursuing a Master's degree in Education. During his undergraduate years, he was involved in a variety of clubs and organizations around campus, including the Black Student Union, OLAS & N.A.A.C.P.  He was also the President of the Caribbean Student Association & a founding brother of Brotherhood of Scholarship & Excellence. In 2019, He won Mr. Heritage Ball
Kyle has a deep passion for social justice and helping his peers. As an advocate, he tries to help his student realize their full potential and to connect with the many resources and opportunities here at Southern.  In addition to being an advocate, he coordinates bi-weekly workshops (UAP THUR-YAY), and co supervises the department's UAP office assistants.  
Kyle also serves as one of the Graduate Advisors of the Caribbean Student Association and sits on the Multicultural Leadership Council.
Email: augustinek2@southernct.edu | Phone: (203) 392-6889
Laura McKay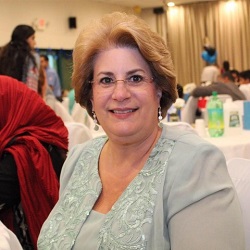 Laura McKay has worked at Southern Connecticut State University since 1997.
At that time, she worked as a clerk in the campus mailroom. In 1999, she transferred to the Information and Library Science Department, as their secretary.
 
In May of 2006, she found her dream job in the Office of Student Supportive Services, which is now known as University Access Programs. As the department secretary, she provides administrative support for the director and the associate director. In her position, she also helps UAP students attain access to academic and non-academic support services on campus. In short, Laura is the glue that holds the office together!
Email: mckayl1@southernct.edu | Phone: (203) 392-6814
Renea DaCosta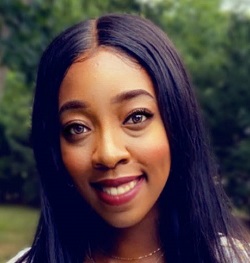 Renea DaCosta is the Campus Compact Americorps VISTA. She is a first-generation college student and graduated from Southern in May 2020 with a B.A. in Psychology. Currently, she is taking a break from school, but will be pursuing a M.A. in Social Justice and Human Rights in January 2021. Renea came to Southern in 2019 as a transfer student after completing her A.S. in Liberal Arts & Sciences with a concentration in Psychology. 
During her undergraduate years at Southern, she was involved in a variety of organizations on campus, including Zeta Delta Epsilon and Tau Sigma. She also served as the treasurer for Southern's chapter of Psi Chi on campus. In addition to serving in those organizations, Renea was a student worker, working as the Success Navigator Coordinator for the offices of New Student and Sophomore Programs, First Year Experience, and the Office of Career and Professional Development.
As the Americorps VISTA for the 2020-21 academic year, Renea will be focusing on parent and family engagement within the low-income student population. She will be researching ways parents and families can get involved in supporting the success of their student. She looks forward to being a part of such a meaningful project and can't wait to get to work!
Email: dacostad2@southernct.edu | Phone: (203) 392-8378
Rochelle Felix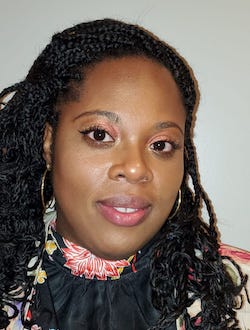 Rochelle was born in the beautiful island of Saint Lucia and migrated to the United States at age sixteen. She is also bilingual, speaking French Creole which is the second most spoken language in Saint Lucia.  In 2021 she starts her master's program in Public Health at Southern. Rochelle completed her bachelor's degree in Interdisciplinary Studies, with concentrations in Public Health and Psychology at Southern, in 2020.  Prior, she earned her associate's degree from Norwalk Community College in General Studies, Allied Health.  
The past two years, Rochelle has volunteered at the Norwalk Health Department in the Immunization department. She earned her diploma as a Pharmacy Technician from Penn Foster, and just completed her certificate in contact tracing.  From her passion for helping others, she sees herself involved in educating and nurturing the youth to become more open to success and challenges. She loves dancing, singing and socializing. Her smile and stellar personality help others warm up to her, and makes her connect to help others. Rochelle looks forward to this new journey as a UAP Advocate. 
Email: felixr4@southernct.edu  |  Phone: (203) 392-6816
Afia Opoku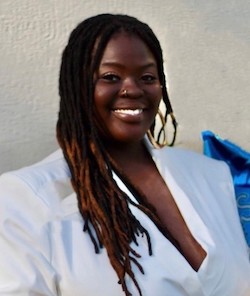 Afia Opoku is a UAP Advocate for the PASS program. She is an alumnus of Southern who obtained her Bachelor's degree in Sociology in 2013, and Master's degree in Women and Gender Studies in 2020. Throughout her collegiate career, Afia took full advantage of the many opportunities that Southern offers. She was a member and coach of Steppin Up Drill team, a F.AC.E. Model committee member, and an active body member of The Black Student Union, SCSU NAACP and African Student Association. During graduate school she served as a Graduate Intern in the Disability Resource Center and was a facilitator for the Social Justice Retreat at Southern.
Afia is very passionate about social justice, equity and liberation, especially for marginalized populations. She loves working with college students from a holistic lens, and truly believes with the right support, kindness and the power of community, students can not only reach their goals but surpass their potential and break down barriers. Outside of her career, Afia is a photographer, doula, loves music, podcasts, and enjoys cooking.
Email: opokua2@southernct.edu | Phone: (203) 392-5362