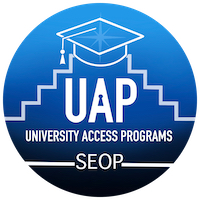 Southern Connecticut State University is an intentionally diverse learning community that is committed to academic excellence, access, social justice, and service for the public good. As a part of its mission, Southern is committed to providing post-secondary educational opportunities to students who show promise for success but have faced educational or economic disadvantages that have impacted their preparedness for college.
   
SEOP Student Testimonials.  SEOP Overview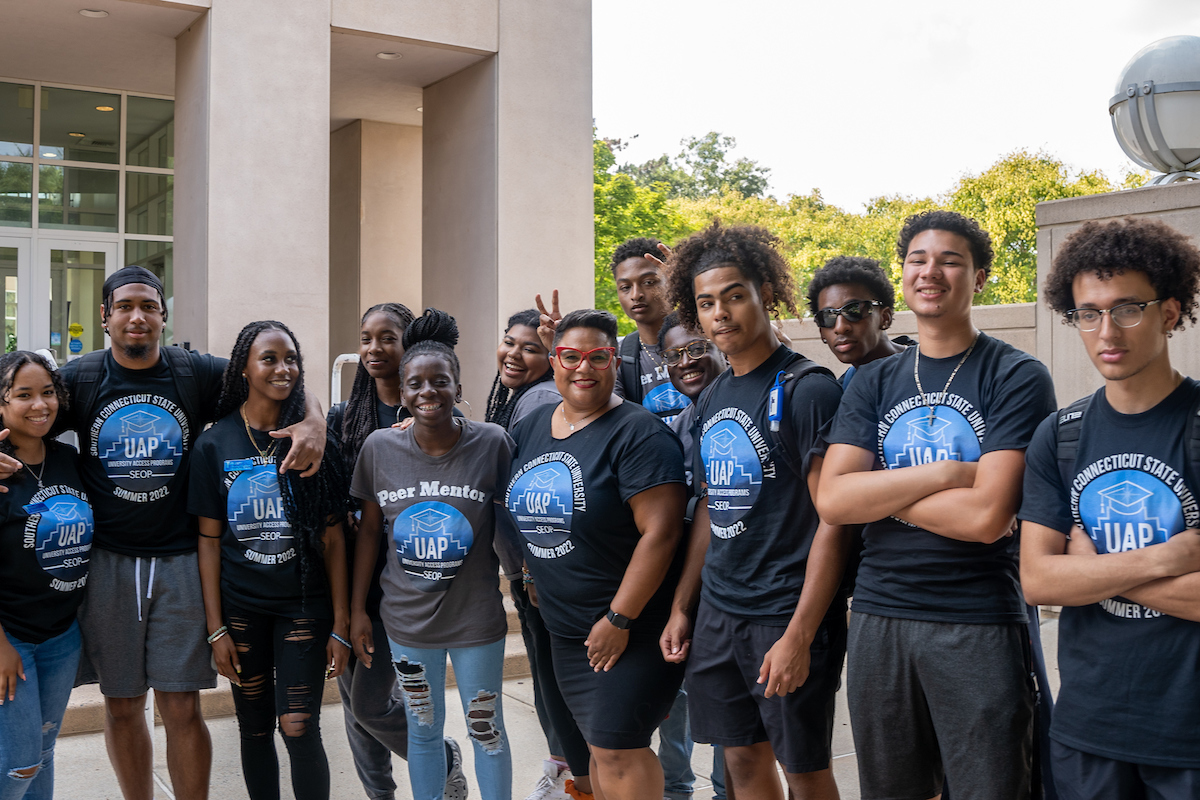 What is SEOP?
In 1972, the Southern Educational Opportunity Program (SEOP) was created with the belief that underrepresented students' success is ultimately determined by their motivation, regardless of personal circumstances, and that they can graduate with the assistance of a caring and supportive community of educators. SEOP is comprised of two parts: the Summer Academy and the Academic Year Initiative. The Summer Academy is a five-week academic, residential experience where potential first-year students who are inadmissible to Southern are allowed to succeed with holistic supports. The Summer Academy model includes: peer to peer mentoring, academic enhancements, social-emotional learning, counseling/advisement, and financial support. During the summer, students take three classes (Math 001, COM 135 and ENG 097), COM 135 is a credit-bearing course, and upon the successful completion of the Summer Academy, students are now able to matriculate at Southern in the fall. On average, 90% of the students who participate in the Summer Academy successfully matriculate in the fall. Once enrolled in the fall, students then participate in the Academic Year Initiative. The Academic Year Initiative is a continuation of the Summer Academy's supports with the understanding that by creating a sense of belonging and offering continuous academic and social-emotional supports, students will thrive.
To date, thousands of SEOP students have earned a bachelor's degree and higher levels of education. SEOP graduates have gone on to have meaningful careers that have had a generational impact on their lives- including on the lives of their children and grandchildren.
Who is Eligible for SEOP?
If you are a talented and motivated individual whose academic record does not reflect your full potential, the SEOP Program may be for you.
To be eligible for the Southern Educational Opportunity Program (SEOP), an applicant must:
•    Be a high school graduate or have a state-approved equivalency diploma or its equivalent.
•    Not meet the general admissions criteria for the university.
Students must apply to Southern Connecticut State University by completing the Common Application and all required supporting documentation, such as one letter of recommendation, official school transcripts, and personal essay (SAT or ACT scores are optional).
Admissions counselors review all applications and determine if a student will be granted an opportunity to participate in the SEOP Summer Academy as a conditional admittance to the university.
Once eligibility is determined, students will be notified and invited to campus to attend a SEOP Preview Day to learn more about the opportunity.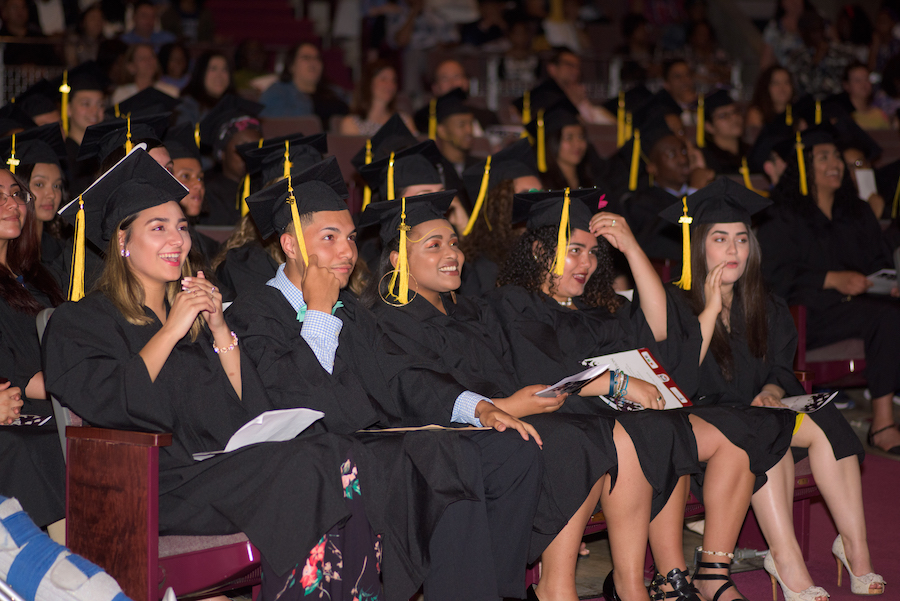 SEOP Summer Academy
Students who enter the university through the Southern Educational Opportunity Program (SEOP) participate in a five-week, residential Summer Academy before their first semester at Southern. The Summer Academy serves as a foundation for students' success at Southern and provides them with the tools to be successful.
Students who experience the SEOP Summer Academy receive success coaching and mentoring from an SEOP Advocate, take courses that address areas of academic need and that earn college credit, connect with peer academic support and mentoring, and participate in enrichment opportunities, such as alumni career panels, wellness and growth mindset programs, and leadership development opportunities that prepare them for success at Southern and in their communities.
Overall, students participating in SEOP will acquire a major educational advantage because they:
Embark on their academic careers knowing how to adjust to rigorous college coursework
Earn college credits that will save educational costs and can accelerate the completion of their degree
Develop relationships with faculty, staff, and students that will help them be successful in their first year
Receive academic support to help them excel at Southern
Cultivate critical thinking, and complex reasoning and writing skills, which prepare them for future academic excellence
Become familiar with how to find resources and support networks at the university
Join a community of scholars that will enhance their educational experience at Southern
There is a cost to attend the Summer Academy; however, the university invests resources in assisting students with these costs. A student's eligibility for financial support will be determined by Free Application for Federal Student Aid (FAFSA). 60% of SEOP receive an institutional grant to cover the cost of the summer academy.
SEOP Academic Year Initiatives
SEOP Advocates: SEOP Advocates serve as success coaches for students during their time at Southern. Advocates make their first connections with students during the Summer Academy and help students to navigate the university, chart their academic paths, and manage personal challenges by meeting with students individually and in small groups.
Academic Support and Enrichment: Students who participate in the SEOP are encouraged to utilize resources on campus that support their academic success and enhance their learning in and out of the classroom. SEOP Advocates build relationships with campus partners at Southern to help students identify their goals and reach their potential. This assistance includes, but is not limited to:
Identifying academic needs and strategies for success
Identifying major/career interests
Identifying internship, research and study abroad opportunities
Preparing for graduate school and careers
The SEOP office works closely with the Offices of Financial Aid and Scholarships and Financial Literacy and Advising to help students identify ways to pay for college and to develop strategies for short- and long-term financial obligations.
UAP creates a community of support and success for students. We coordinate monthly programs to share important information, discuss critical issues, and recognize the academic achievement and success of SEOP students.
SEOP students serve as peer mentors, tutors, and role models for their classmates in the program and are encouraged to become involved in community outreach and leadership initiatives on campus and the greater New Haven area.