The Bachelor of Science in Business Administration is one of the top three popular majors at Southern for incoming students. Students are attracted to the major because of our outstanding, diverse faculty; our small class sizes (average 20 students per class); and the high demand for business graduates in the workforce.
At the undergraduate level, students combine courses in a rigorous Liberal Education Program with challenging classes in the business core, and in one of the concentration areas. Students can choose a concentration from one of the following areas.
Hiring managers across the United States seek certain qualities in business school graduates, including outstanding written and oral communication skills, excellent technical business knowledge, and exceptional knowledge in their area of specialty. The School of Business provides students with these skills and other necessary tools to prepare them for their careers.
At the graduate level, our students matriculate into a traditional Master of Business Administration (MBA) program, or may select the Accelerated MBA, which is offered in a hybrid format and can be completed in 17 months. Students may select concentrations in accounting, finance, healthcare administration, international business, management, and marketing.
Southern also offers a Certificate in Accounting program for individuals interested in pursuing a career in accounting who currently hold a bachelor's degree from a regionally accredited college in a discipline other than accounting. This program has been developed in response to the tremendous demand for CPAs in the state of Connecticut. Students in the Certificate of Accounting program will be included in the regularly scheduled undergraduate accounting classes, which are currently offered both day and evening.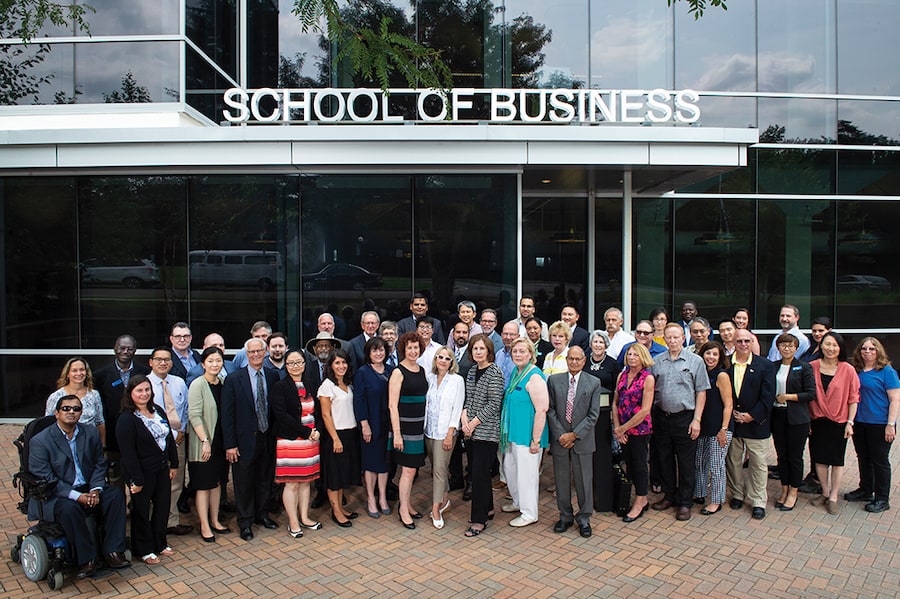 Our Faculty
The faculty members in the School of Business understand that you dream of a successful future — no matter how you may define success for yourself. When you bring your dreams to us, we partner with you to help you develop the business knowledge and skills necessary to pursue your dreams. Most faculty members hold the highest degree in their respective fields, are active researchers, and serve as a tremendous resource by offering their insight and expertise in a multitude of topic areas. As facilitators in a collaborative learning process, they use applied-learning strategies and share their knowledge, insight, and skills both in and out of the classroom.